Your-Super-Cool Just-A-Minute_Income-Accelerator
JUSTJAMME embraces the core fundamental value of time!
We all have the same amount of time in a given day…1440 minutes to be exact. How you use it, is your choice.
JUSTJAMME provides an ecosystem where time can be bought and sold in a secure, hassle-free and admin-free environment, thus embracing the principle 'Time I$ Money'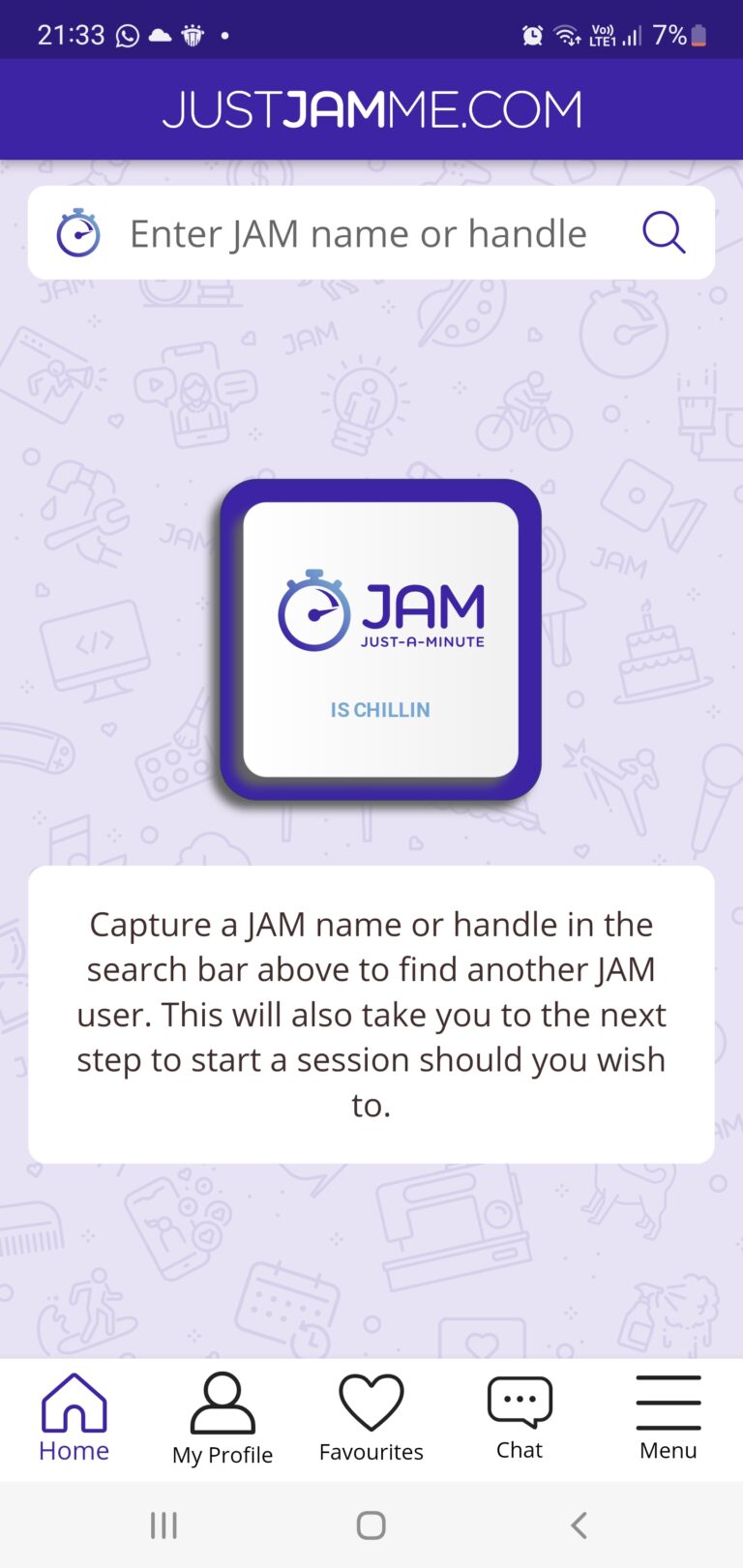 What is the JUSTJAMME App?
It's an easy-to-use digital App that enables you to:
That is it. No more. No less.
Irrespective whether you're a Buyer or Seller of time, you have:
Why do YOU need JUSTJAMME?
We all live in a world of instant gratification where 'Time I$ Money'!
JUSTJAMME is a platform that connects like-minded people who truly appreciate that 'Time I$ Money'.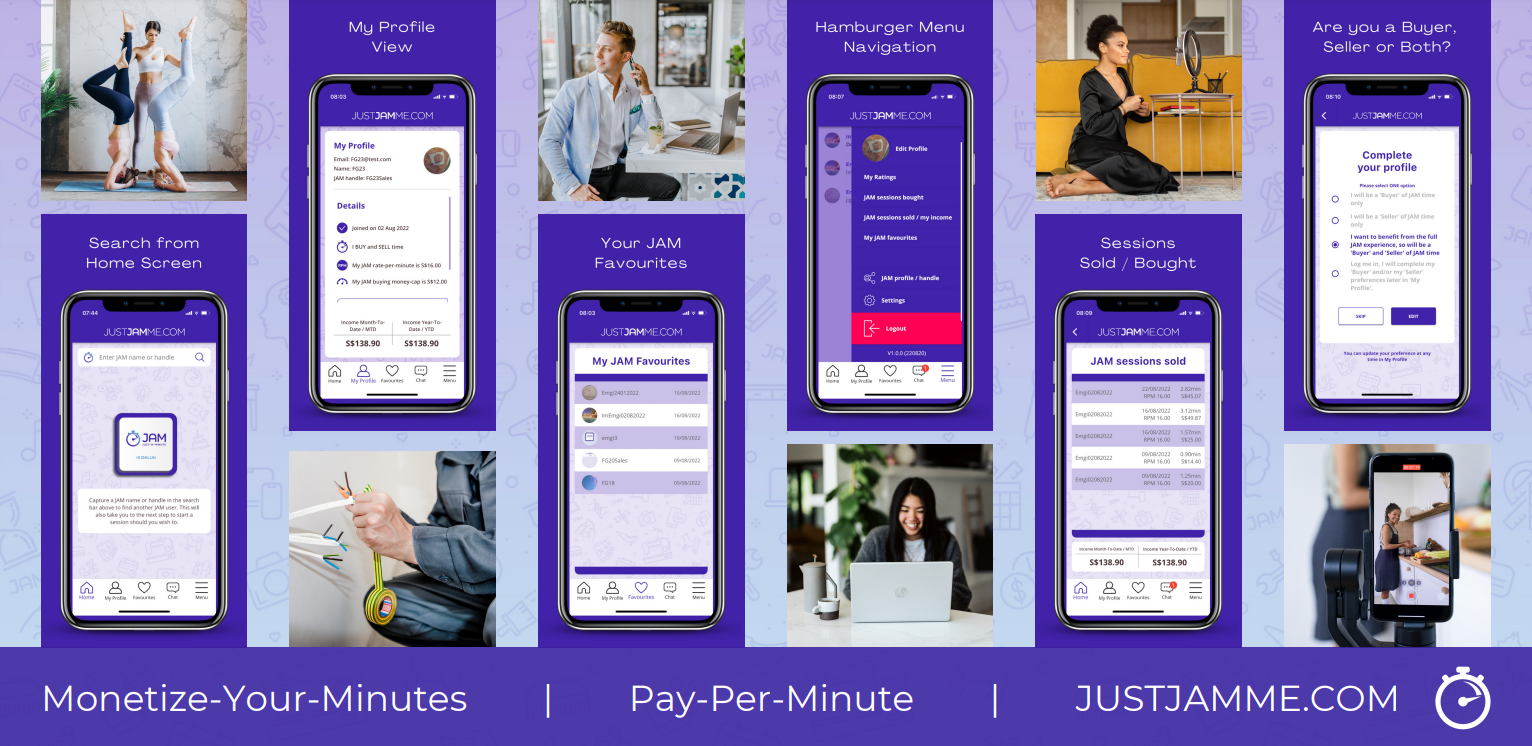 It is as simple as 1-2-3…
EASY….steps 1, 2, 3, 4 …  #monetizeyourminutes 
Available In Your App Store Soon!